We aim to help our students to develop an ever-improving capability to use English through three dimensions: knowledge, interpersonal and experience. Within these contexts, students are taught to develop and apply an ever-increasing understanding of how the English Language is organized, used and learned.
Knowledge Dimension Target (K.D.):
To provide or find out, interpret and use information
To explore, express and apply ideas
To solve problems
Interpersonal Dimension Target (I.D.):
To establish and maintain relationship
To exchange ideas and information
To get things done
Experience Dimension Target (E.D.):
To respond and give expression to real and imaginative experience in different contexts
Students are benefited from a series of programmes and activities to enhance their abilities in listening, speaking, reading and writing.
Key Stage 1 – Space Town Literacy Programme
Space Town Literacy Programme for Primary 1 to 3 contributes to the enhancement of English learning through exposing students to different contexts of using English and allowing them to build up interests towards learning English using a variety of self-directed learning activities and e-learning resources.
Co-plan and co-teach with Native English Teachers.
Improve reading and writing skills through various strategies.
Motivate students to learn English through interesting activities.
Key Stage 2 – School-based Reading Programme
This programme aims to provide students with more opportunities to use English in an authentic context. We provide structured and in-depth reading skills training for Primary 4 to 6 students and expose them to various text-types, cross-curricular reading activities and authentic texts. Our teachers also conduct interview training and drama training to enhance students' abilities in listening and speaking .
School-based E-learning Platform – TKP Power
We have launched a brand-new school-based e-learning platform exclusively for our students. With all content designed by our English team, the platform provides fun and interactive vocabulary and grammar practice closely linked with the school curriculum. Students' knowledge and self-learning skills are developed when they learn online.
Public Tests – TOEFL Primary®, TOEFL Junior® and Pearson Tests of English
The school arranges public tests regularly to raise students' English proficiency through public assessments. By embedding public tests syllabus as enrichment content within school-based curriculum, we help students to gain a better understanding of their English level and get a leap to the secondary school English level.
Extra-curricular Activities and Competitions
The school encourages and provides trainings for students to join different Asian, Hong Kong-wide and inter-school activities and competitions includes story-telling, speech, writing/e-writing, translation, puppetry etc, in order to provide students opportunities to challenge themselves and show their talents.
Grades
Programms
Primary 1
Textbook – Oxford New Magic
Space Town Literacy Programme
Primary 2
Primary 3
Primary 4
School-based Reading Programme
Primary 5
Primary 6
Congratulations! Our puppetry team won the first prize in Story to Stage Puppetry Competition (2021-2022) and was awarded the prize of Outstanding Presentation of the Theme of Hope in Campaign on Promoting Positive Values and Attitudes through English Sayings of Wisdom (2021/22). The members are Mark (5H), Amie (5G), Janet (5G) and two graduated students Patrick and Horace.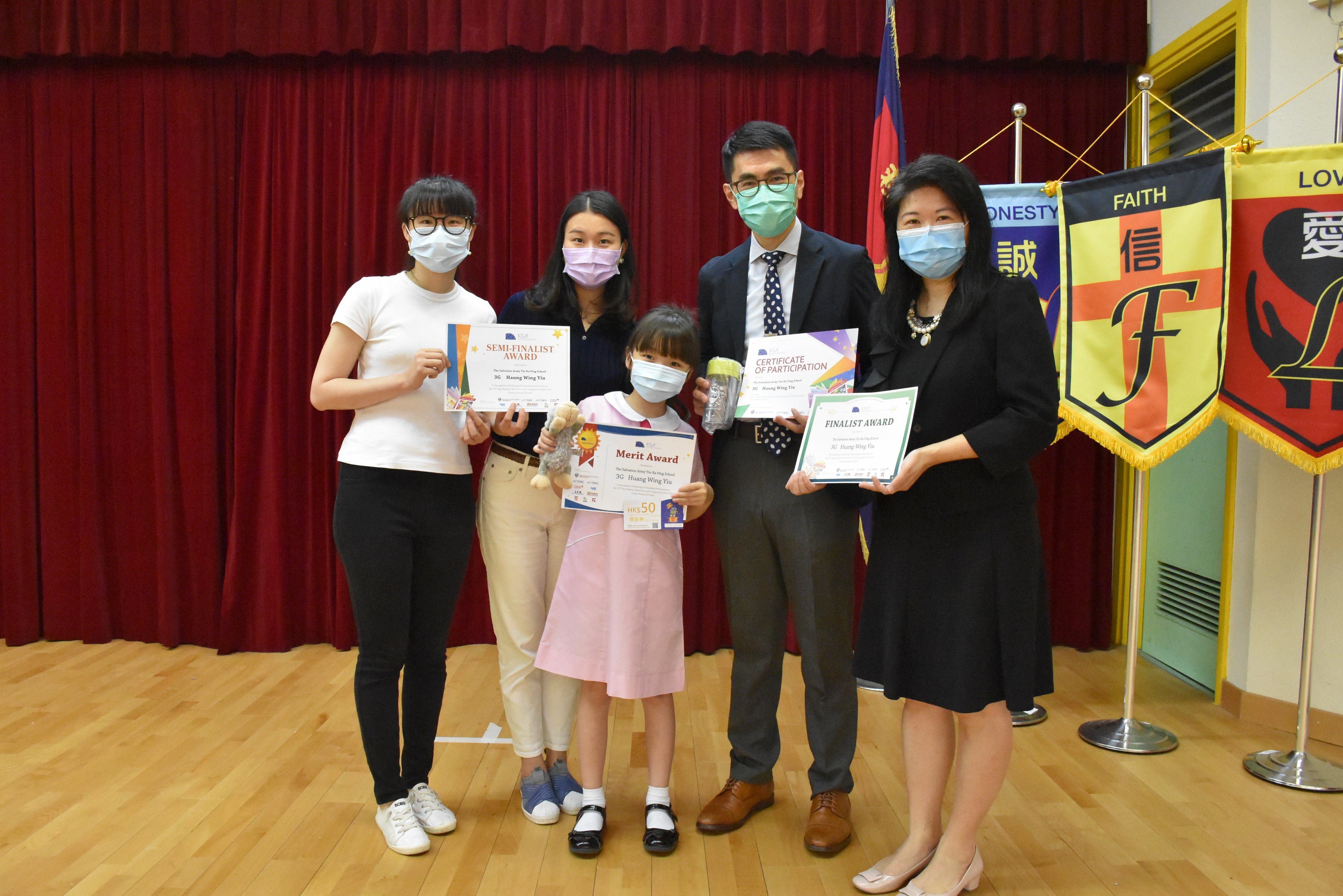 Read Out Loud' Competition
Merit Award – 3G Huang Ying Yiu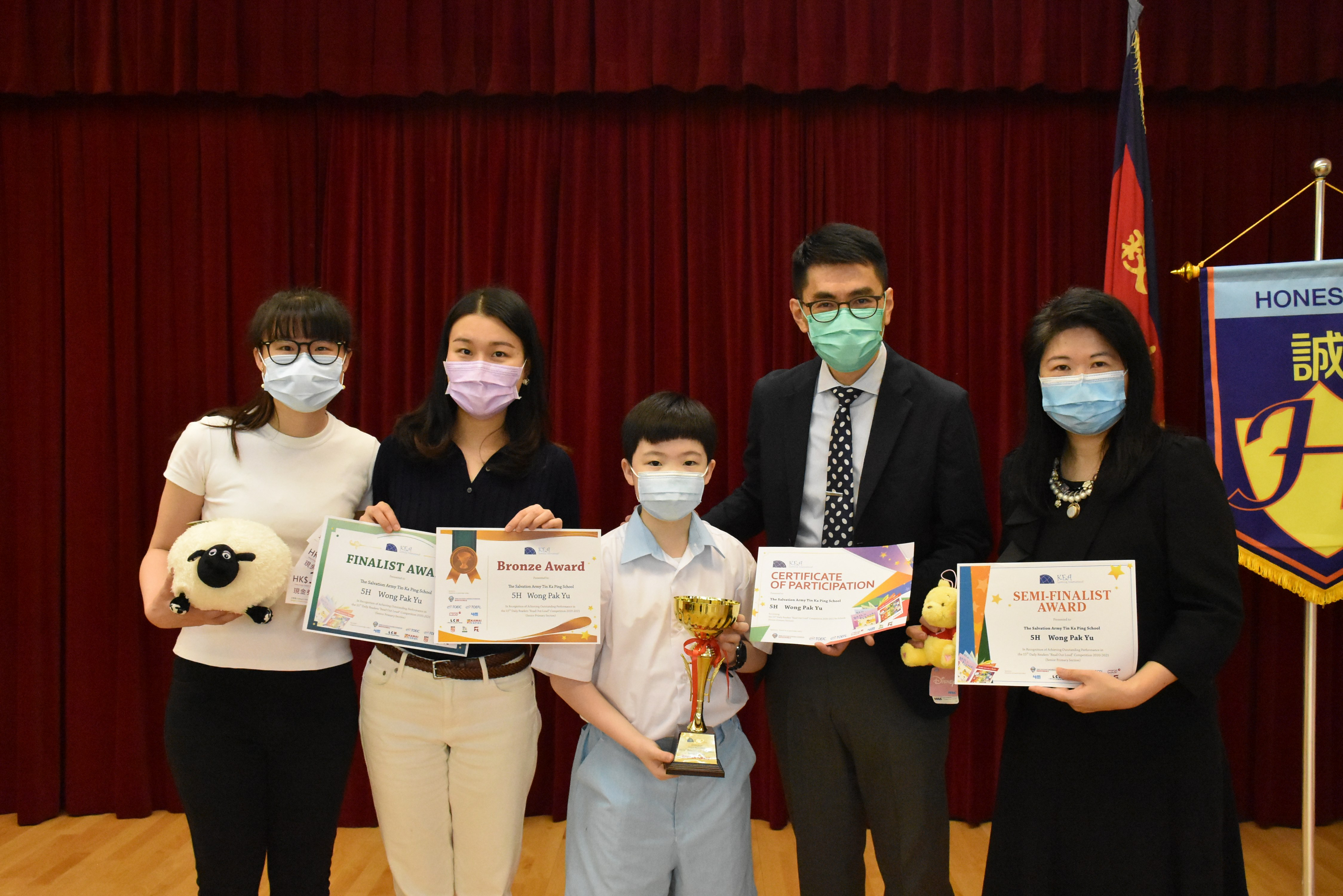 Read Out Loud' Competition
Bronze Award – 5H Wong Pak Yu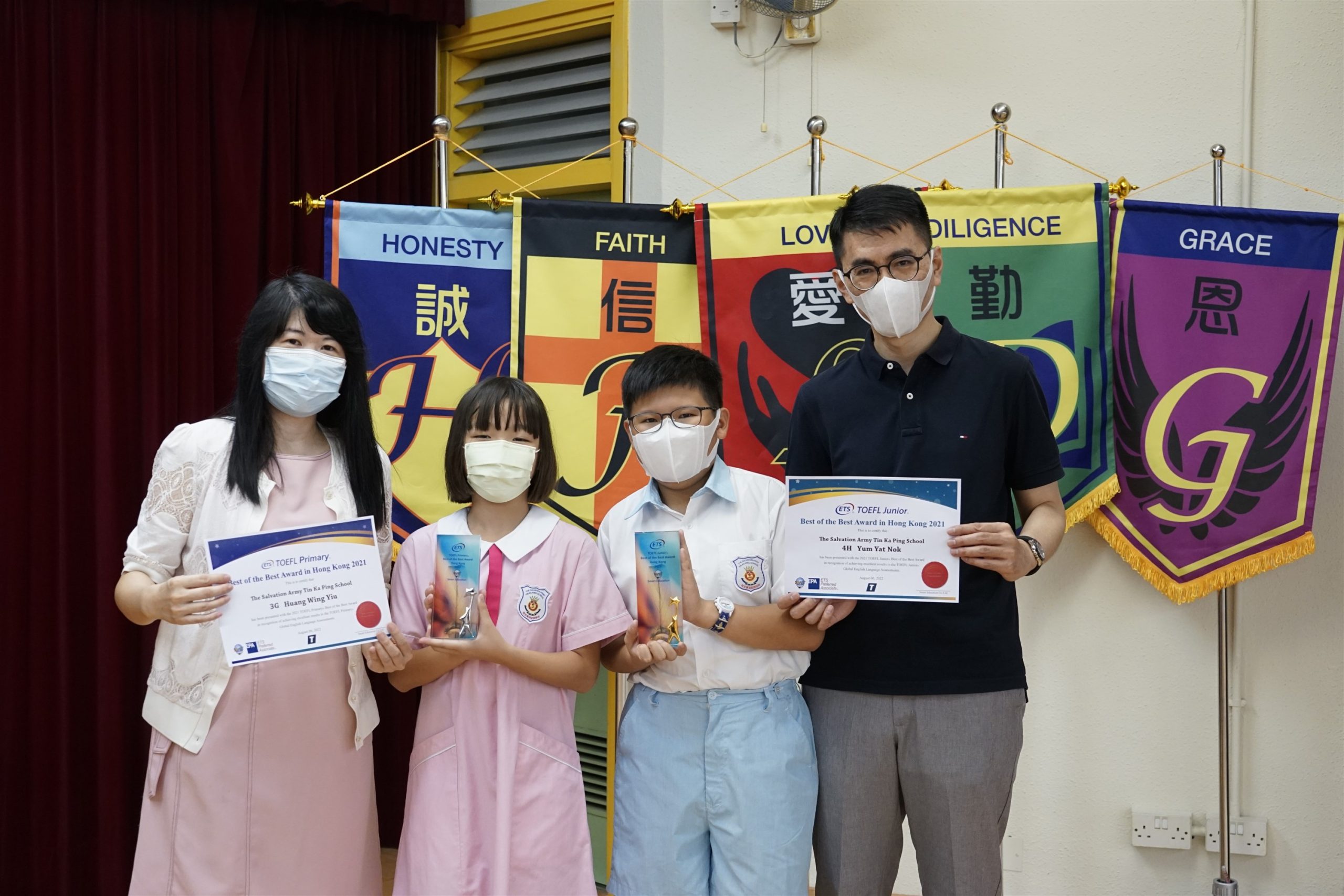 TOEFL Best of the Best Award
3G Huang Wing Yiu
4H Yum Yat Nok